Clinics
SUNDAY 26th JUNE 12 PM Paddle technique
Improve your kayaking skills going down the river. Learn more about how to use the water features to your advantage when paddling down the river
Instructor: Nicolas Caussanel
Spots
8
                                                              
WEDNESDAY 29th JUNE 10 AM Play the river
We will work on getting the most out of every kayaking trip by exploring the possibilities to become a better paddler on easy whitewater- surfing, s-moves, boofs, etc. 
Instructor: Helge Martinsen

Spots
8
                                                              
WEDNESDAY 29th JUNE 2 PM How to paddle fast (and smooth)
Have you ever wondered why it looks so damn easy and effortlessly when all those big names are putting out their kayaking videos on social media? And why, apparently, they never get stopped by a big hole or tumbled around? Actually, a big part of kayaking is about "reading" the water to find and follow the fastest line that will lead you to all kinds of features. In this course we will focus on finding these perfect lines and help you fine tuning your strokes so that you soon can post just as smooth lines on your social media.

Instructor:Beth Morgan

Spots
8
                                                              
PLEASE NOTE!
You need to bring your own equipment to these clinics
You need a solid roll to participate
Online registration

More information below the picture.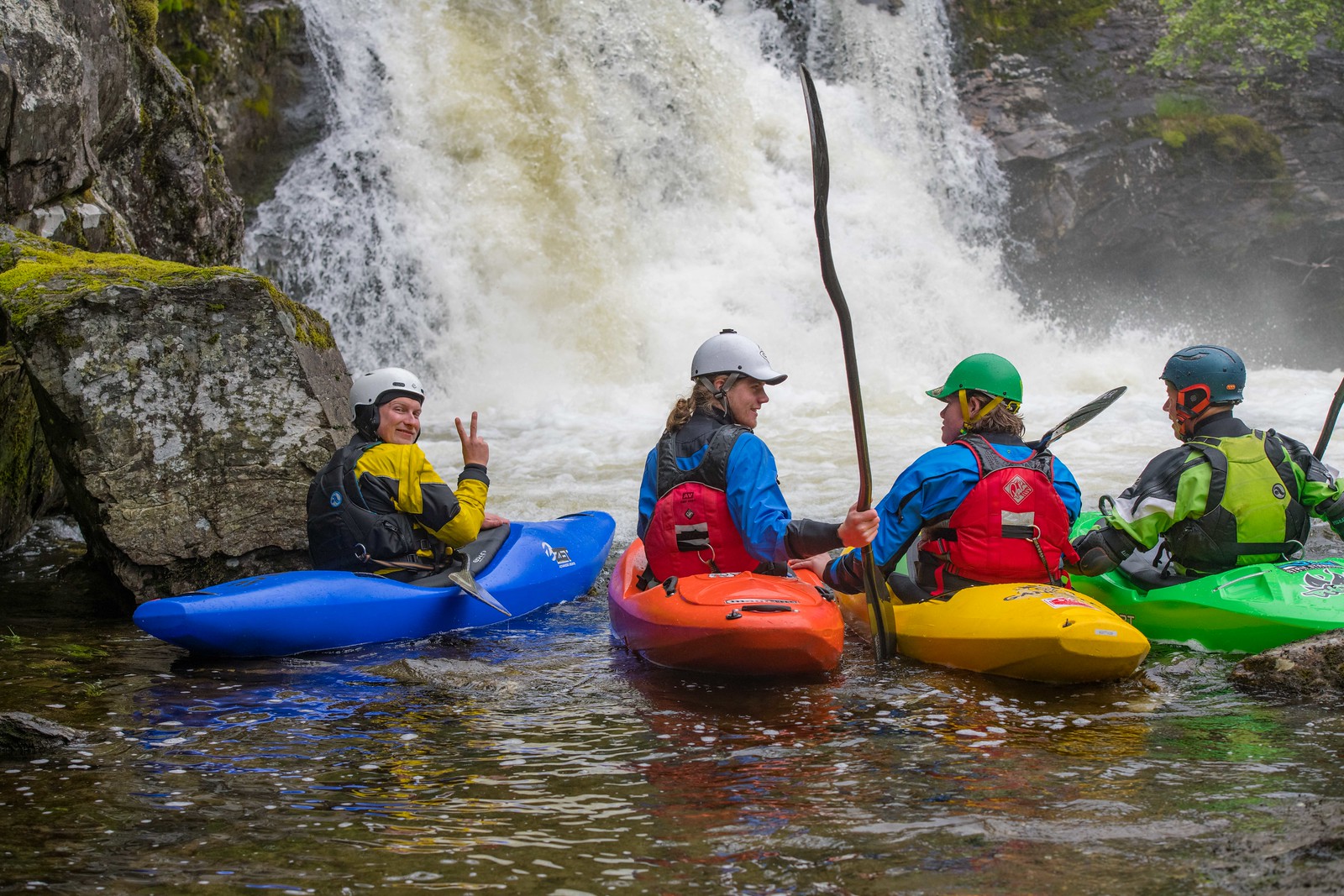 CLASSES
Athletes (16+) and volunteers with an extreme pass. Participants must be an intermediate kayaker.
LEVEL
Intermediate with a solid roll
EQUIPMENT
- Kayak
- Helmet
- PFD
- Clothing for cold water
- Throw bag
- A big smile

MEETING POINT
Kajakkbua: Magasinvegen 16, 5705 Voss
GPS coordinates: 60.631517, 6.437411

REGISTRATION / SIGN UP
Registration opens: Opens 15th of March
Registration closes: Closes 26th of June.
Please note
You need to bring your own equipment to these clinics
You need a solid roll to participate
Online registration to enter this event